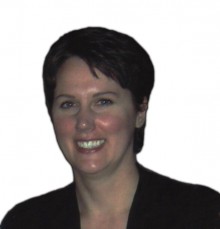 Hi, I'm Laura and I am a Spiritual Guide! My life's purpose is healing, which I do through laughter and love. I use my God-given abilities to work with Spirit (God, master teachers, the angelic realm and guides) to help others heal and do what is for their highest good. I work with people of all faiths and beliefs. I am passionate about what I do as a healer and love being of service to others!
Although I have always been interested in psychic abilities, I didn't realize I was psychic until I took an Intuition class. The instructor told me I've been doing energy work for a long time, including other lifetimes! It felt like a door had opened and the more I learned, the more I understood that I have been getting messages and communication from Spirit since I was a child. My dominant abilities are clairsentience (clear feeling) and clairvoyance (clear seeing), but I do get information through claircognizance (clear knowing) and sometimes clairaudience (clear hearing). I am sensitive to energy and I can feel other people's emotions, physical ailments and energy.
I call myself a Spiritual Guide because as I continue learning and expanding my abilities, a term like psychic or energy practitioner doesn't seem to cover all that I can do. When I am working with a client, all of my abilities and interests come together to offer a comprehensive session. It's not unusual during an angel card reading for me to start picking up on energetic blocks or physical symptoms within someone. Or have someone's loved ones who has crossed over appear. Or something I just learned for myself turns into something to share in the reading. I never know what's going to happen during a reading, but I do know it will always help the person in some way. That's why I love doing what I do!
Every time I do healing work or talk about Spirit, I feel like my soul is singing! Every session I have is amazing in its own way! We've all had traumas and things that affect us from the past or in the present. I believe that healing those things on an energetic level leads to healing on all levels, opening us up even more to our divine potential! I love assisting others in healing and watching them become more empowered! Every day for me seems like an adventure filled with discoveries, synchronicity and amazing moments that keep me laughing and wanting more! I'm excited about what the future holds for me and my clients and where our paths will go!
My Goals as a Spiritual Guide
Not only do I assist you in shifting and healing, but also believe in empowering you so you can do it yourself. What I keep finding is that even one session can have a ripple effect in a person's life. By turning within and shifting on an energetic level, both my clients and I have found that things shift outside of us too. I love it when clients tell me they not only feel better, but that family and friends also notice something different about them or situations and/or relationships have shifted!