As a Spiritual Guide, my goal is to help people live empowered lives. We are each a powerful spiritual being, a light that is meant to shine brightly in the world!
Your point of power is right here, right now. Whatever has happened in the past is behind you. You can learn from it, release it and heal. Whatever is happening in the present, you have the strength and power to not only overcome it, but to learn and grow from it. The future could go in so many different directions. There's no need to worry or be anxious about something that hasn't happened yet or may never even happen. Whether you are dealing with the past, present or future, the present moment is where you make change.
I work with Spirit (God, master teachers, the angelic realm, my guides and your guides) to help you make that change. We focus on you understanding and living your power. We help you see situations from a higher perspective, bringing clarity so you can resolve them and move forward in the best way for you.
My abilities manifest in a number of ways and I offer a variety of services, including:
Angel Card Readings
Channeled Healing Energy
I also physically channel my highest-level guide, Thoma, who offers messages and guidance to help you live an empowered, fulfilled life.
Because energy is not limited by time or space, I can do readings and sessions:
•in-person          •via email
•by phone           •by Skype and videoconference
Your appointment is equally effective if we are face-to-face or on opposite sides of the globe.
Do you want more out of life? Are you looking for clarity or to make a change in your life? Are you ready to live more fully and shine even brighter in the world? Anything and everything is possible if you are open to make a change. Contact me and I'll help you take the next step!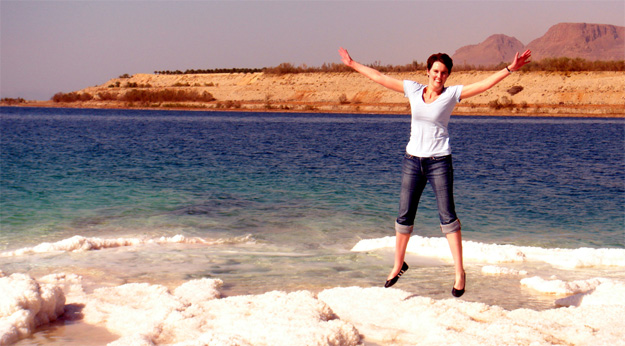 I am so passionate about healing work because I have personally experienced all the services I offer and gone through my own healing. My thoughts, interactions with others, even how I feel about and view things have shifted in positive directions! Knowing how great I feel, I want to share this with others so they can benefit from it and experience positive changes in their lives too!
LAUGHING IN AMAZEMENT!
This is a phrase I came up with to describe what happens when I experience things with Spirit, things so amazing and wonderful that fill me with love, joy, surprise and many times even goosebumps (in a good way of course!)! Things that resonate in my soul and make it sing! There are usually not enough words or even words that can describe this feeling, it can only be felt, so I usually just end up laughing – laughing in amazement! The intent of my website is not only to highlight the services that I offer, but also be a place to come and explore. A place where anyone who visits will find something that resonates with them, inspires them, teaches, introduces something new, makes them think or maybe even have an a-ha moment! Whatever your purpose for coming here is, may you find something that touches your soul and makes you laugh in amazement!